Cannabis Drying Racks: The HSC40 & HSC60 cannabis drying racks feature 40-60 trays constructed of either 304 or 316 food grade stainless steel. These heavy duty herb drying racks for cannabis are corrosion resistant, waterproof and designed for time savings and easy cleanup, making them an absolute must for any marijuana growing facility.
Stainless Steel commercial Cannabis Drying Rack:
THE HSC40 AND HSC60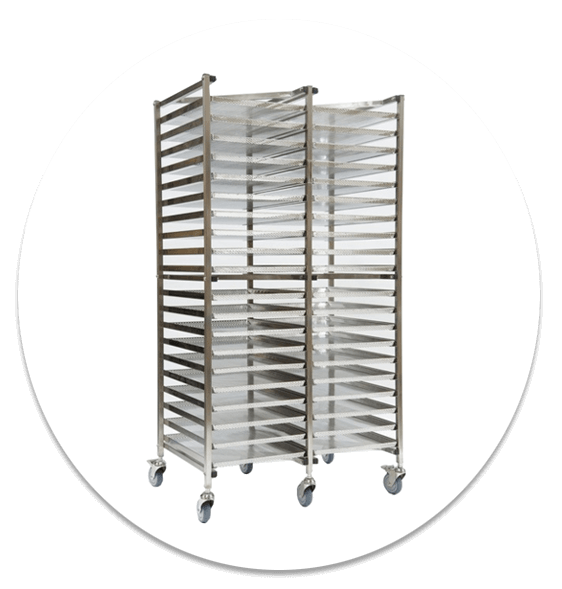 Constructed of either 304 or 316 Food Grade Electropolished Stainless Steel
Z-Shaped Brackets save 50% Floor Space to accommodate cannabis drying machines
Each bud drying rack for weed comes with 40 or 60 electropolished stainless steel trays (custom sizes are available as well)
Corrosion resistant, waterproofing construction that is very easy to clean
Each harvest marijuana drying rack comes with a stainless steel product labeling bracket
Stainless steel construction eliminates worry about aluminum contamination, costly inconvenient re-coating, or plastic trays that warp or break
All welds are full penetration welds vs. stitch welds
Our welds are much stronger and more resistant to bending or warping
Stainless steel drying racks are engineered and load tested for 400 kg
Interested in learning more about our high-quality HSC40 and HSC60 drying racks for cannabis? Contact Harvest Supply Canada Inc. today.
Reach Out To Harvest Today